Mon Tues & Wed 9am – 4pm
Cost is $335
Location: Oregon Society of Artists / Goose Hollow
2185 SW Park Place, Portland OR 
LEARN MARBLING & COLLAGE TECHNIQUES 
Experience the impact marbled texture creates when incorporated into our paintings. Learn to create marbled patterns on paper.  Then develop your painting's story by adding collage and overpainting, tapping into your own, personal imagery, with a subject of your choosing — possibly an expressive portrait, botanical or creature. Work on several paintings during the workshop. Leave with one or two ready-to-frame pieces and several starts.
The workshop will include demos by Rene, who will also work individually with each participant. Any level of experience is welcome. Be prepared to play and experiment – that is how we learn, and where the joy is!
Bring your normal painting supplies (watercolor or acrylic), several paintings that you're not happy with, reference images, materials for collage plus other surfaces to marble such as watercolor paper or cloth – (optional).
Class fee will include: Marbling paint and use of tools plus collage paper to marble.
Download REGISTRATION & MATERIALS, REFERENCE GUIDE, EXERCISES
Want to learn more about my art process?
Check my BLOG:
Questions? Contact me at:
rene.art@gmail.com or 503-890-9668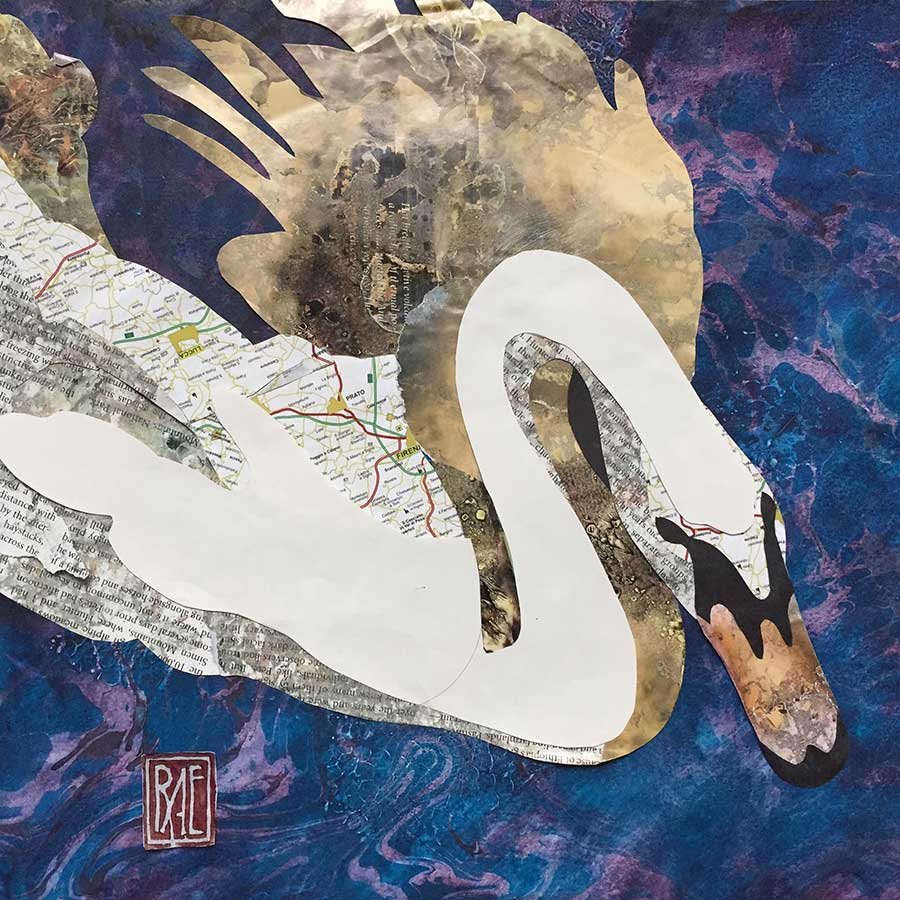 DAY 1/
Learn how to make beautiful patterned papers using marbling and other techniques. Choose your color palette and favorite patterns then follow the simple directions to make them. You will quickly print off a variety of patterns on thin, semi-transparent paper to use in collage. If desired, try marbling on watercolor paper or over watercolor paintings.
DAY 2/
Incorporate marbling and other patterning into your artwork to make it sing! We'll use collage technique on a base of marbled paper and apply torn marbled paper over a painting to transform it. Rene will offer techniques for creating a strong design which you'll use as a starting point for your art. You may also continue marbling as desired. Short critique of work in progress.
DAY 3/
Apply images or paintings as collage elements in your work. We'll overpaint in watercolor or acrylic, allowing some of the patterning to peek through, playing with the concept of ambiguity. Consider using symbols or image elements that resonate or add personal meaning for you. Inspiration might come from a poem or song. There will be a group art share — we all learn from each other — with ideas from Rene for fine tuning.