Monday 10am – 4pm
Cost is $135
Location: Currents Gallery
532 NE Third Street
McMinnville, OR
To register, contact the gallery
currents.gallery@gmail.com   503-435-1316
Class Description:
Rene Eisenbart's dramatic portraits convey more than just a likeness, they capture an emotion — the essence of her subjects. She will show you her process for making expressive portraits — creating texture with paint, directing it then allowing it to flow and responding to the result. Discover in this workshop how to take your own portraits to the next level, building on what you already do well and identifying skills you would like to explore. This class will include demos by Rene plus one-on-one work with each participant.  Any level of experience is welcome. Be prepared to play and experiment with new techniques — you'll have fun in this focused and fast paced class!
No materials fee. Rene will have a few supplies to share. Supply list upon registration.
Time Lapse of Rene painting "Connections"
Want to learn more about my art process?
Check my BLOG:
Questions? Contact me at:
rene.art@gmail.com or 503-890-9668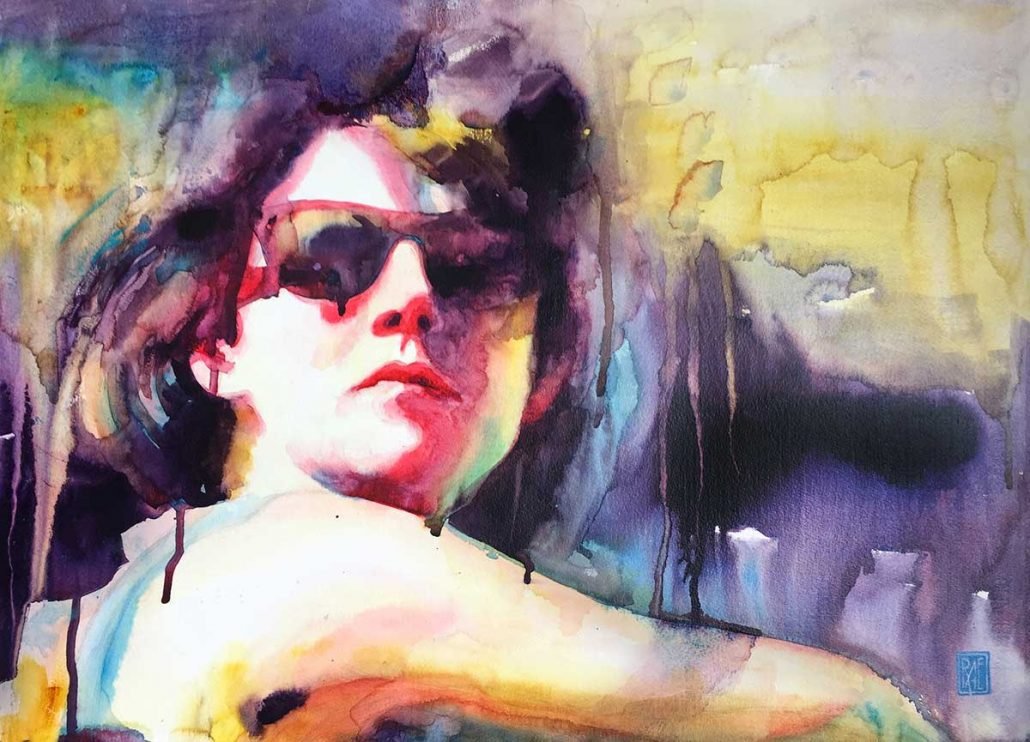 We will cover…
Portrait basics such as making a value sketch and mixing skin tones.
Paint application, specifically the water to paint ratio — drips vs. control — pros and cons of both.
Intermediate concepts of portrait design and style choices.
Plan ahead with this handout on Choosing Portrait Reference.