MAY 2017 PAINT IN CROATIA
PAINT AND TRAVEL WITH A GROUP OF ARTISTS
A unique opportunity to explore and create art in the charming coastal village of Cavtat, Croatia

This art immersion experience includes 10 days of painting in Croatia. Our modern villa is a short walk above the Cavtat harbor and village center. Accommodations are simple, clean and comfortable. Each room has a bathroom with a small shower, some have balconies. The villa includes a shared kitchen with three refrigerators and ample cupboard space. There are steps to the rooms and on the walk to the waterfront, so you'll want to get in shape beforehand. The stunning Cavtat waterfront is dotted with restaurants serving fresh, affordable seafood. Bordered by a wide promenade around the large peninsula, it is an ideal place for plein air painting. Plan to experiment with new techniques and styles. You'll have free time most afternoons to paint or see the sights and we will also plan excursions to nearby destinations.
Fees include
■ Workshop lessons & art sharing
■ Transport to & from Dubrovnik airport
■ 2 Group Dinners
■ Lodging for 10 nights
$1850 Private room
$1550 Double occupancy with balcony
$1450 Double occupancy room
$1000 Companion fee
*Room choices depend on availability
Designed for participants who want extra time to hang out or paint and for others wishing to tour Croatia without the painting instruction, this event is easily affordable. Croatia will appeal to travelers who have already been to many European countries and are ready to get off the beaten track to discover a fascinating part of the world. Many of us plan to be painting and welcome occasional art shares for those who wish to participate. It offers companionship as well as complete flexibility, making excursions possible for seeing more of the islands or surrounding towns. Pero will be available to transport you, or hop on a boat or bus to your chosen destinations.
Fees include
■ Lodging for 10 nights
■ Art sharing
■ Transport to & from Dubrovnik airport
$1000 Private room
$700 Double occupancy with balcony
$600 Double occupancy room
*Room choices depend on availability
Not Included:
AIRFARE: Estimate $1,500
FOOD: Restaurants are reasonable and you'll have use of the shared kitchen
OUTING TICKETS: Ferry to Dubrovnik is about $15 round trip / 2-day ticket to walk the wall in Dubrovnik is about $18
TRAVEL INSURANCE: Recommended!
Your view from the balcony!
*after submission you will be redirected to Paypal
500$ payment required for Reservation
*after submission you will be redirected to Paypal
400$ payment required for Reservation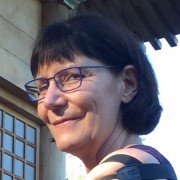 I appreciated the sublime balance between island exploration and art expression — the feeling of freedom and growth. I really appreciated the demos. I highly recommend this experience to anyone who loves art, camaraderie and learning. Rene is generous with her knowledge and support. I think her genuine positivity & teaching skills can make an artist out of anyone who desires it. Laura is a gem and also a very special part of the experience. 
I loved being included and accepted so warmly into the group. The accommodations are beautiful and makes it easy to interact. And the FOOD — No words, just pounds! Rene and Laura are inspirational teachers. You have me believing I could create whatever I want!   
All of the careful, detailed preparation made for a stellar experience. This trip is beyond compare and I'm ever grateful for your invitation. You've been of constant service to us, always with a laugh and an encouraging word. Grazie mille, amore!
Thank you for a wonderful and unique experience. Every day was filled with special people and moments. It has been a fantastic trip in every way because of the hard work and planning you did.
I absolutely love these accommodations. You did a fantastic job of choosing the perfect place for a workshop. Your lessons were a challenge and I'm glad for that. I draw so much from your instruction and have lots of ideas and starts to take home. Thank you so much!
Traveling with Rene is a delight. Not only is she a fabulous artist who loves to teach but she is such a friendly and warm trip leader and travel companion. She wants nothing more than to provide an enriching & fun experience for her students.
Note: Workshop and Art Camp fees are nonrefundable unless you replace yourself. A $100 rebooking fee applies to any changes.
If Experience Art should cancel, all fees are refundable.