Paint your heart out in Provence!
with René Eisenbart
This workshop will repeat, so let me know if you'd like to be on the list.
Meanwhile, check out our 2018 workshop to Tuscany! 
An art immersion experience for those who want to spend 10 days painting in Saint Remy. We'll lodge at a charming villa near the town center. We'll have painting lessons and excursions. Plan to experiment with new techniques and styles. You'll have free time in the afternoons for pool time, more painting or walking about town.
Bring your reference, work with Rene's images or print 4×6 photos there.
$2,400 (2016 price)
Consider arranging a pre trip to Amsterdam or Paris to visit museums.
I loved the Van Gogh connection — visiting the St. Paul hospital & sketching in the garden, the Van Gogh walk and how Rene tied our lessons to a Van Gogh theme. I learn so much from the group critique! Thank you for doing that because it also keeps me on my toes to paint and complete paintings. I appreciate your team and all your wonderful help and art inspiration.
I absolutely love these accommodations. You did a fantastic job of choosing the perfect place for a workshop. Your lessons were a challenge and I'm glad for that. I draw so much from your instruction and have lots of ideas and starts to take home. Thank you so much!
Every lesson was beneficial and enjoyable, with opportunities to try a simple version and/or a stretch version. Adored the location, grounds, and proprietors.
Traveling with Rene is a delight. Not only is she a fabulous artist who loves to teach but she is such a friendly and warm trip leader and travel companion. She wants nothing more than to provide an enriching & fun experience for her students.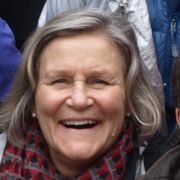 Rene's lessons on skin tones and landscapes were very useful. I know I will remember them because I was able to apply them in my work. The group share was a useful experience to see each others work and get feedback.
I enjoyed the many choices for the different outings. I learned a lot from the lessons and demonstrations, provided almost daily. Deserts that Laura made were a treat! She is wonderful.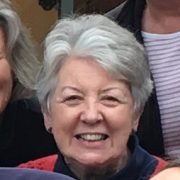 This place is absolutely heaven! I can't say enough favorable, wildly enthusiastic things about it. We've had lots of great lessons and opportunities to try new things. I have loved the outings.