Explore Drawing and Painting In Portugal with RENE EISENBART
2023 Dates: September 8-18
Thermal baths of Luso
Dip into the warm, soothing water and let your cares melt away!
Our base for the workshop, Lusso is a small town famous for its water. Agua de Luso is synonymous with good quality mineral water in Portugal, and thousands of bottles of this precious liquid are consumed daily across the nation. It flows freely from fountains and springs in the town center, where folks come to fill their bottles. The hypotonic qualities of the 80 degree water have been hailed as cures for all manner of ailments since the 18th century. This healing water makes Luso one of Portugal's most important spa towns. Located midway between Lisbon and Porto and just a bit inland from the coast, Luso's mild climate is similar to what you'd experience in the San Francisco Bay Area.
Get that FADO feeling in Coimbra!
Coimbra (sounds like Queem-Bro) is a mini-Lisbon, with everything good about urban Portugal without the intensity of a big metropolis. We'll spend a day wandering the maze of narrow streets in this Arab-flavored old town, checking out timeworn shops and tiny eateries (tascas). It's the Oxford or Cambridge of Portugal — the home of its most venerable university. The highlight of this hilltop university is it's Baroque library, displaying 40,000 18th-century books. Then we'll catch some Fado singers accompanied by a guitarist, performing the passionate folk music of Portugal. This unique, mournful sound is fate or destiny, translated into music.
Ride a Moliceiro boat in Aveiro
Frequently described as "The Venice of Portugal" Aveiro is famous for its crisscrossed canals, Nouveau architecture and colorfully painted Moliceiros boats. The city lies on the edge of the Ria de Aveiro, a saltwater lagoon that was historically farmed for its seaweed, salt and bountiful fish. You'll find interesting history such as the old train station covered with glazed ceramic tiles, intriguing sights including three major museums, and quirky traditions like Ovos Moles, a pastry delicacy that translates literally to "soft eggs". Whether you take an Art Nouveau stroll or explore via boat tour, Aveiro's relaxed pace makes the architectural exploration even more pleasant.
Explore the Bossaco Forest and Palace
A short walk from Luso is the Buçaco (sounds like boo-SOCK-oh) Forest, considered one of the jewels of Portugal. This nature reserve dating back to the 17th Century is a paradise of waterfalls where you'll see breathtaking views. In the 17th century barefoot Carmelite monks chose the location for its isolation and set up hermitages (their ruins remain today) and planted rare trees from around the world, including gigantic Mexican cypress trees now extinct in their native land. Over 500 species of plants are still present and some of the trees date back to the 1600s. After the monks, Portuguese monarchs built a "hunting lodge" on this spot which has become a luxury hotel, the Palace of Buçaco, with a top class restaurant and romantic balconies offering picturesque views of the forest. But the silence of this very special place and the refreshing coolness of its springs remains just as it has always been.
Workshop setting: Quinta Azul — in Luso, Portugal
This multi-level artist retreat includes four private queen bedrooms with three shared baths, shared kitchen and sitting area plus a classroom on the lower floor that opens onto a garden backed by a forest. Next door are three more queen bedrooms.
REGISTER TO SAVE A ROOM!

4 Rooms onsite / 3 Rooms next door
or other accommodations in Luso
$2500 /
Covers the workshop lessons — 10 nights lodging (single occupancy) for the first 7 participants — tours of Coimbra, Aveiro and the Bussaco Palace — 10 breakfasts, 9 lunches, 3 dinners
After the 7 rooms are filled we'll work with you to find lodging nearby and your workshop fee is $2,000.
NOT INCLUDED
Airfare and train to Luso — Optional pre or post Luso tours — 7 dinners — Personal expenses
1800 euro /
Cost for Luso locals (workshop w/o lodging)
To register, send in the form with your deposit
About Rene
René Eisenbart is a well loved instructor and workshop leader who delights in sharing her passion. She encourages each person's unique artistic expression, creating a safe, supportive environment for growth and experimentation. Luso, Portugal will be the 12th travel workshop she's taught. Other locations include Tuscany, France, Croatia and Costa Rica.
René is signature member of the top national and international art associations and has won many awards with her paintings. She paints in her classroom studio, set in the Tualatin Mountains near Portland, Oregon. Her colorful watercolor work is often woven with acrylic patterning or texture while unique marbled or stamped papers are transformed as exquisite collaged creatures. These expressive paintings, interlaced with deeper symbolic meaning, invite the viewer to construct their own narrative.
Testimonials from past workshops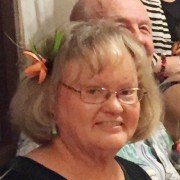 I love how everyone is made to feel welcome, included and accepted at every moment. Everyone's art and attempts/experimentation were encouraged. It was such a safe and positive environment. Cooking together was so fun, too — seemed to bond us all as a group more. This whole trip was a soothing balm to my very soul and it helped me progress even more on my "healing" journey".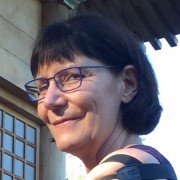 I appreciated the sublime balance between island exploration and art expression — the feeling of freedom and growth. I really appreciated the demos. I highly recommend this experience to anyone who loves art, camaraderie and learning. Rene is generous with her knowledge and support. I think her genuine positivity & teaching skills can make an artist out of anyone who desires it. Laura is a gem and also a very special part of the experience.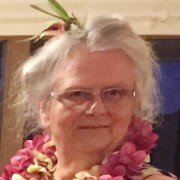 I liked Rene's positive nature, her smile and patience with everyone. She always made time for each person. Her critiques were wonderful and her painting style is fun and refreshing. Overall I give it a two thumbs up.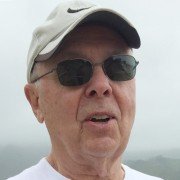 Most appreciated the sharing of ideas and knowledge. Would definitely recommend this to others. A fun, relaxing experience. The art and the food were above and beyond accolades! 
I loved being included and accepted so warmly into the group. The accommodations are beautiful and makes it easy to interact. And the FOOD — No words, just pounds! Rene and Laura are inspirational teachers. You have me believing I could create whatever I want!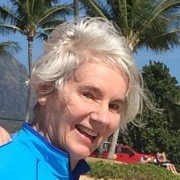 It's a great opportunity to continue developing watercolor skills in a beautiful setting with friendly, interesting people. Great meals — a chance to relax on off days. A delightful 10 day workshop!