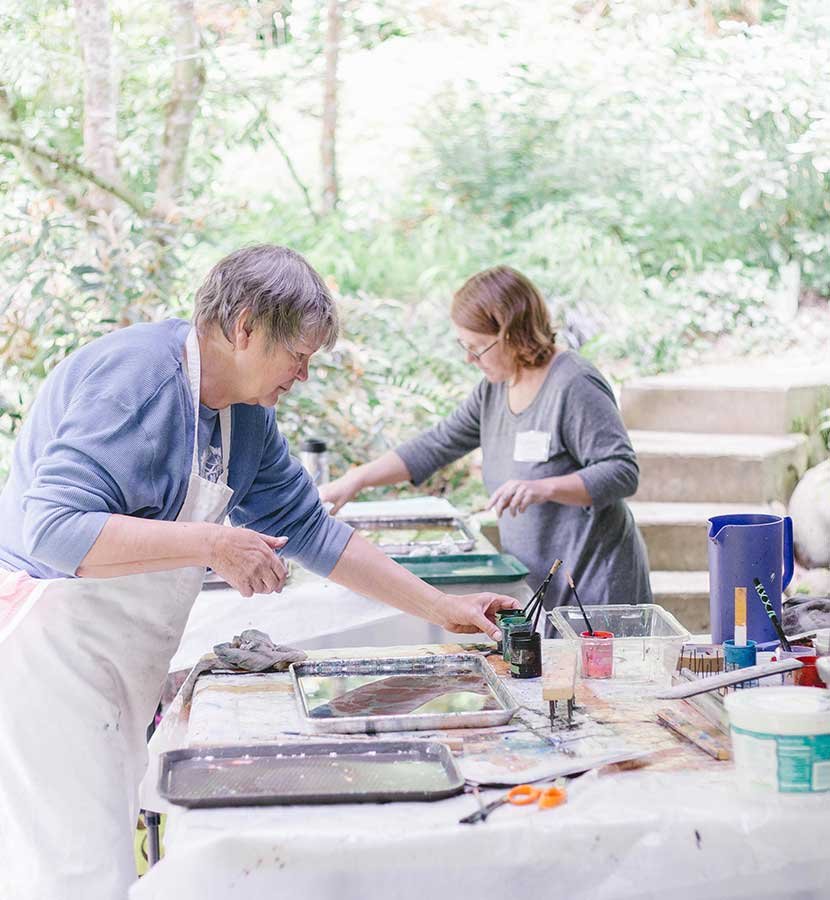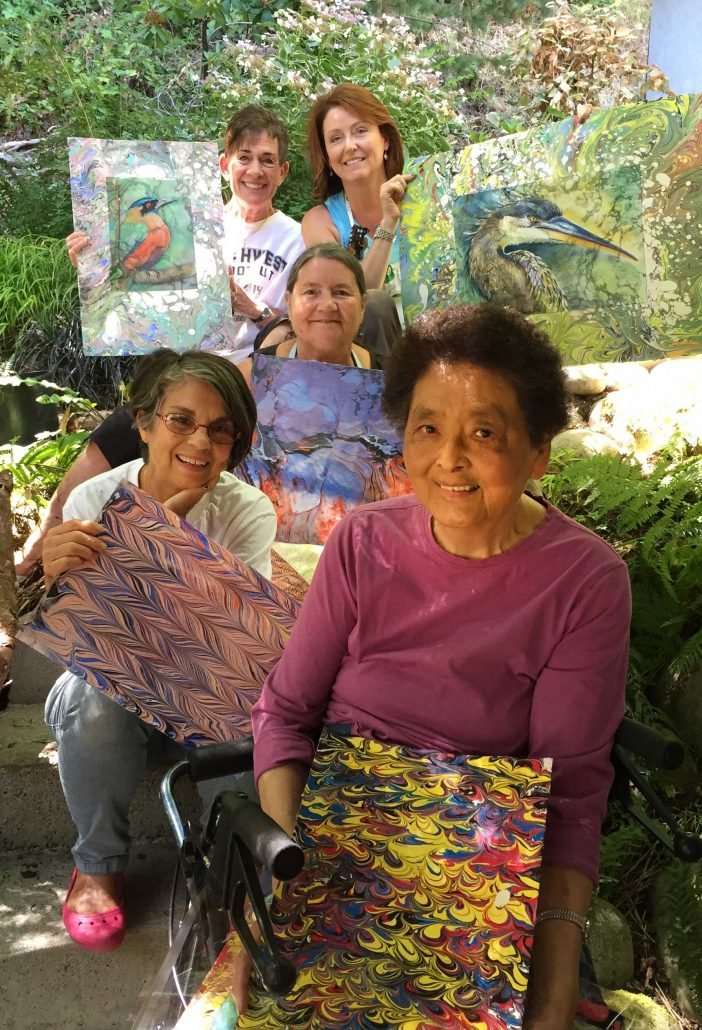 July 31, August 1, 2018
2-day workshop / 10am – 4pm
NEW VENUE!!!!  This workshop will be located at Carrie Moore's beautiful teaching space near Oregon City. Read more about it HERE.
This retreat setting offers plenty of room to spread out.
This workshop is actually full, but do write to put yourself on my wait list. Sometimes space becomes available plus when I set new teaching dates those on my list will be notified first.
$230
I am again offering a marbling workshop in my back yard! I'll have all the marbling supplies, including some marbling paper, you bring blank watercolor paper and paintings you're not happy with to over marble. Marbling is perfect for collage and for making unique gifts.
Day 1
We will learn marbling basics, the tools and how to prepare your paper and how to create a variety of patterns. We'll also marble on cloth. Make exciting one-of-a-kind papers for collage, book covers or stationery.
Day 2
Marble over paintings you think can be enhanced with a layer of patterning. I'll demonstrate how to create complex paintings by combining marbling with watercolor paint. It's easier than it looks! You choose the color palette and how much to cover. Also marble sheets of blank watercolor paper with patterns that allow some of the paper to show through. Try marbling a scarf, tie or other flat object. Marble over art prints or pages from a book.
This will be an action-packed workshop.
Register now!
TO REGISTER: download and mail form with check by usps
… or fill out the online form below and pay through paypal
INTRODUCTION TO MARBLING VIDEO
REGISTER FOR JULY 31, AUGUST 1