14 of us spent 12 days at a retreat center in Kauai last February.
It was a remarkable time! This will give you a flavor of the trip…
We toured botanical gardens, visited art galleries, walked on the beach, cooked amazing meals and took scads of pictures.
AT THE BEACH
See, it didn't rain the whole time… that's Harriet with a sea treasure and Melody and Verna getting their feet wet at Hanalei, where Puff The Magic Dragon lives!
FARMERS MARKETS
For both food and entertainment. We ate, we gawked, we took things home as reference material for painting! That's Sharon, holding a large citrusy thing and breadfruit — perhaps more lovely to look at than to eat?
LIMAHULI BOTANICAL GARDEN
Specializes in native plants — and also labels the non-native invaders. The views from above were lovely! Here's Peggy, referring to the handy plant guide.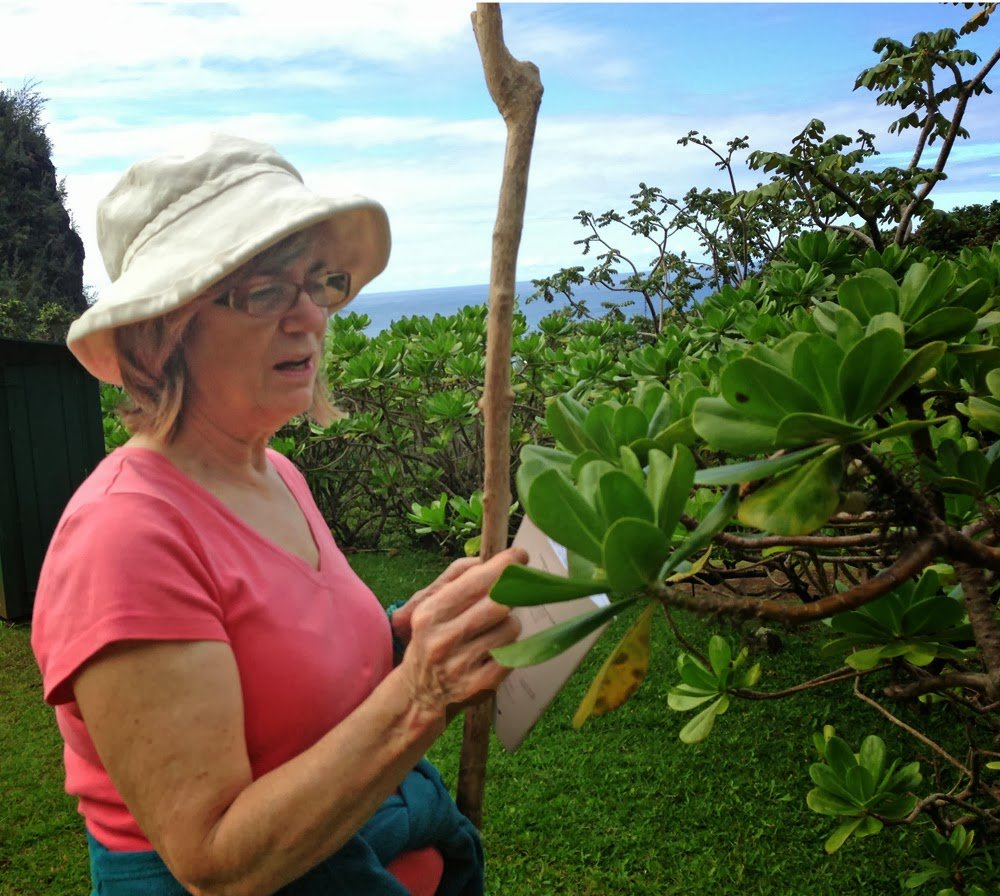 SHRINE WALK
Fascinating cultural landmark cut into a hillside —plus home to hundreds of orchids! I took hundreds of photos.
BIRTHING CAVE
OK, that's a myth, the Makauwahi Cave Reserve is just a sink hole, but it's fascinating. We were lucky enough to be led on a tour by David Burney, who wrote a book about it, and could give us the real significance.
BOTANICAL CLASS
Janet connected us with an invitation to visit Wendy Hollender's class at the National Tropical Botanical Garden's Research Facility. She works in colored pencil to render fabulous botanicals. One of her students, hard at work on the left, and me at the garden's visitor center.
WE TAUGHT AND PAINTED
Here I'm using water soluble graphite on a pineapple drawing. I found out that water soluble pencils without wood actually become soft when left out in wet weather! When it rained for several days solid, we brought our work indoors and kept on painting.
DANCING HULA
In a spirit of collaboration, we invited everyone to share their skills. Peggy taught us us how to dance Hula! Since I was dancing I don't have a photo, but it was a great form of exercise. I do have this shot of dancers in Kapaa.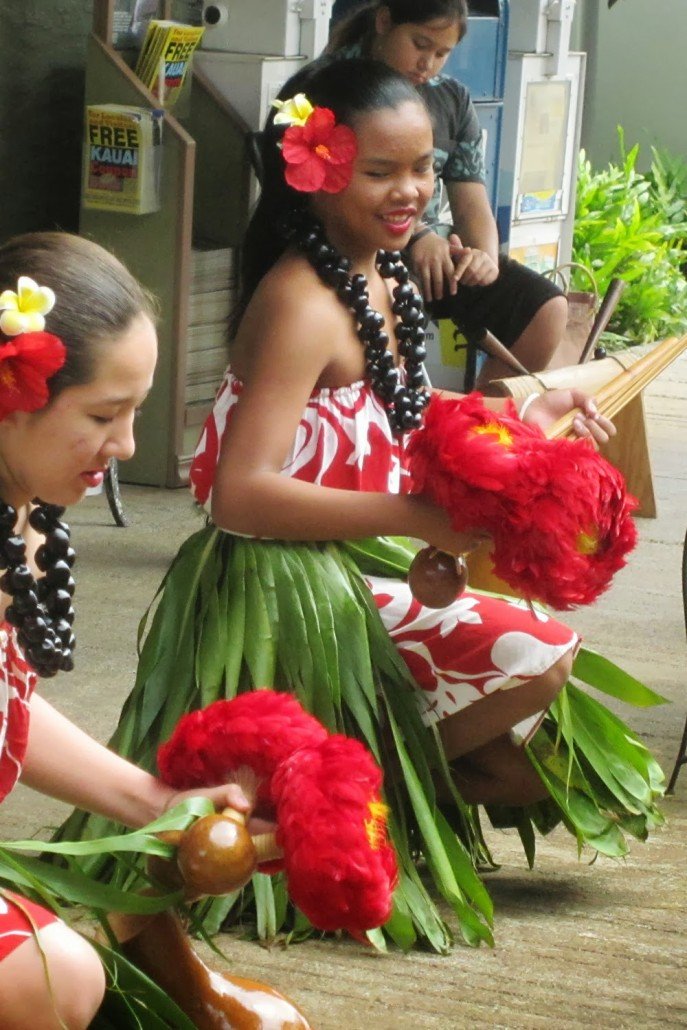 ROOSTER DEMO
Pouring a colorful wash for an under layer on my rooster painting. I'm using 300 pound arches paper treated with acrylic medium. And the finished painting…
NEGATIVE PAINTING DEMO
Linda shows how she does it on this hibiscus blossom, started as a poured wash. It was so much fun tag teaming with Linda, as we could move back and forth, teaching different concepts. She also led us in stamping, which was so successful it merits it's own blog post!
SOME OF US SWAM WITH SEA TURTLES!
This painting is still unfinished, but I like what's happening so far. While I rarely do, I used resist to make the light lines, using a plastic bottle with a wire stem as an applicator.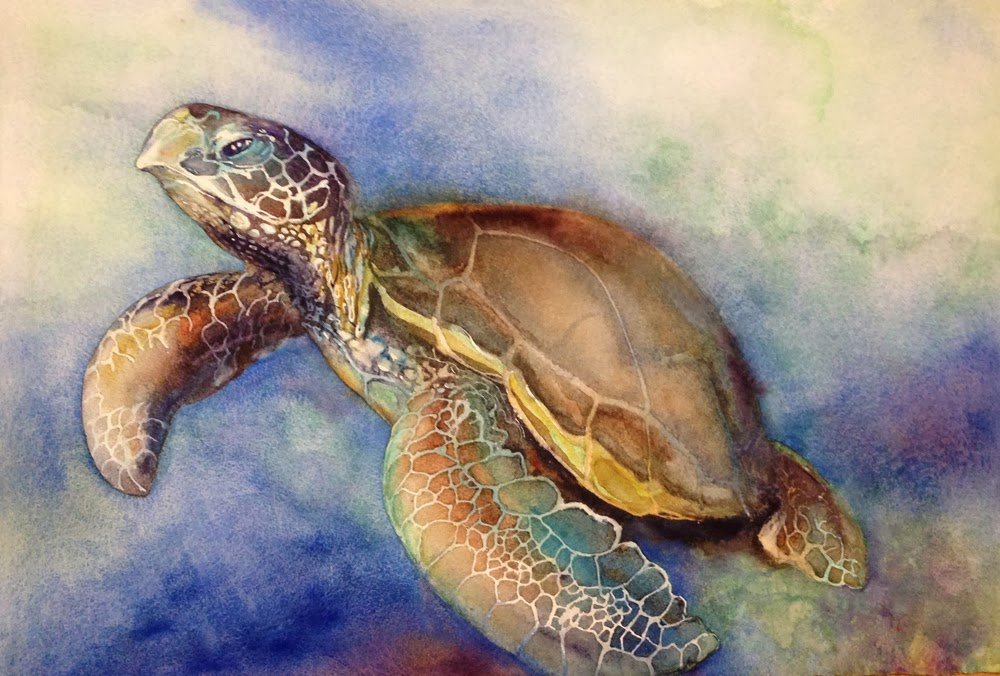 ZENTANGLE
Sharon introduced us to the ways of the formal doodle. Notice the breadfruit pattern on the right? It was fun to see the variety of drawings that resulted.
ILLUMINATED LETTERS
Laura prepared a step-by-step to show how she makes them.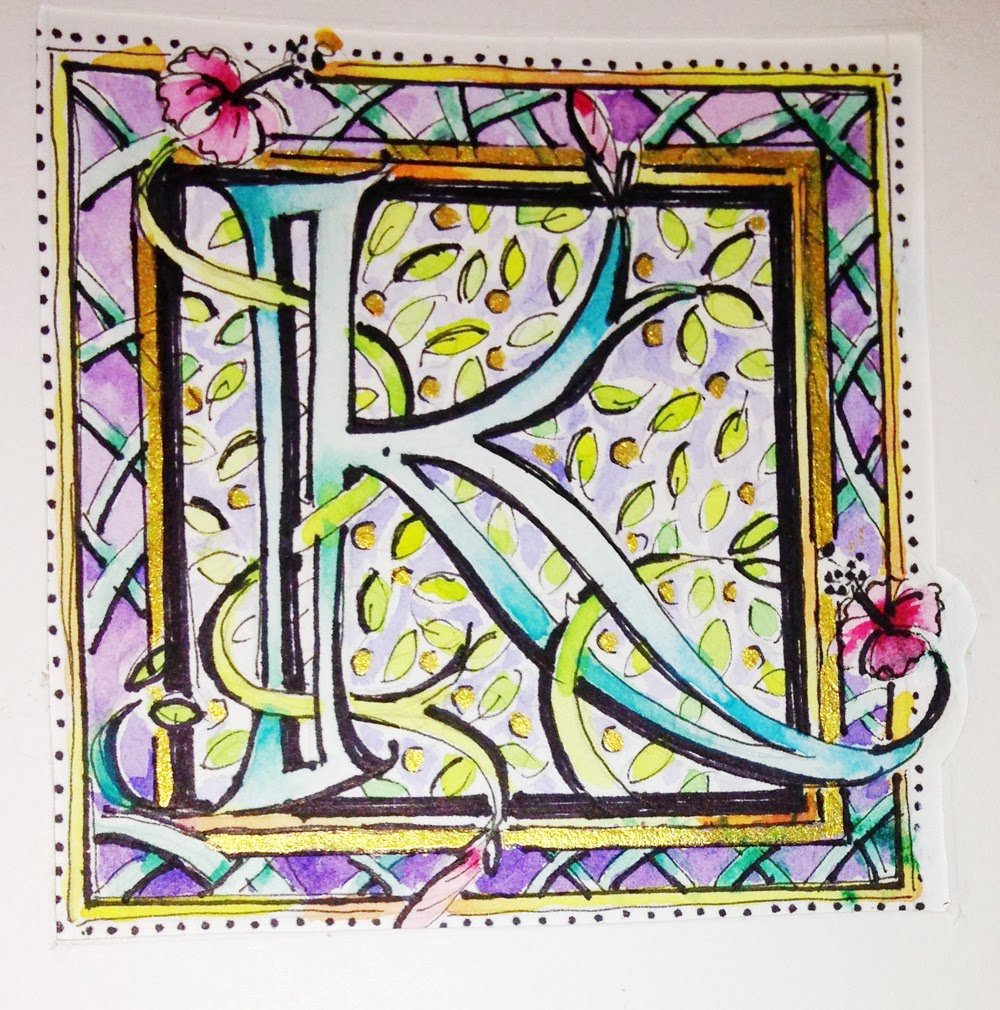 GALLERY HOPPING AT HANAPEPE
A photo op — 5 of us with the cigar lady at the spice shop!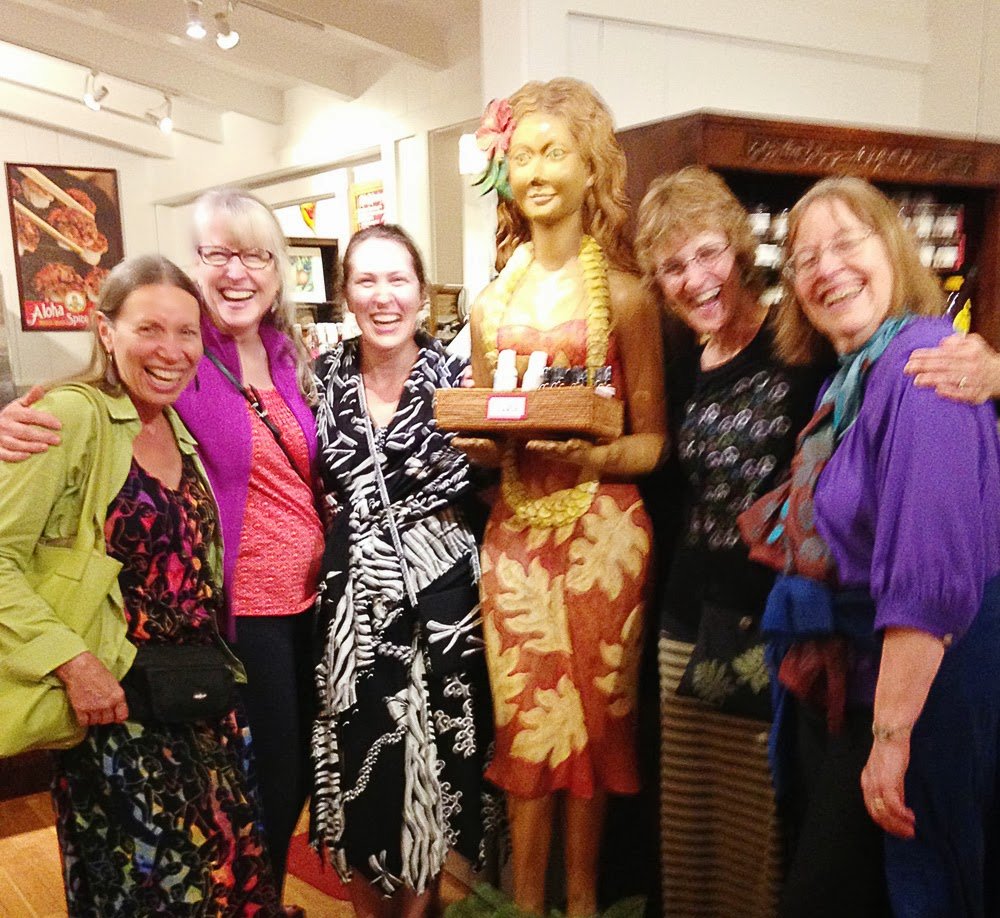 https://rene-art.com/wp-content/uploads/2014/03/HarrietWEB.jpg
1333
1000
Rene Eisenbart
https://rene-art.com/wp-content/uploads/2017/07/RAE-logo4-1.png
Rene Eisenbart
2014-03-09 19:13:00
2016-03-17 20:18:30
PAINTING IN KAUAI