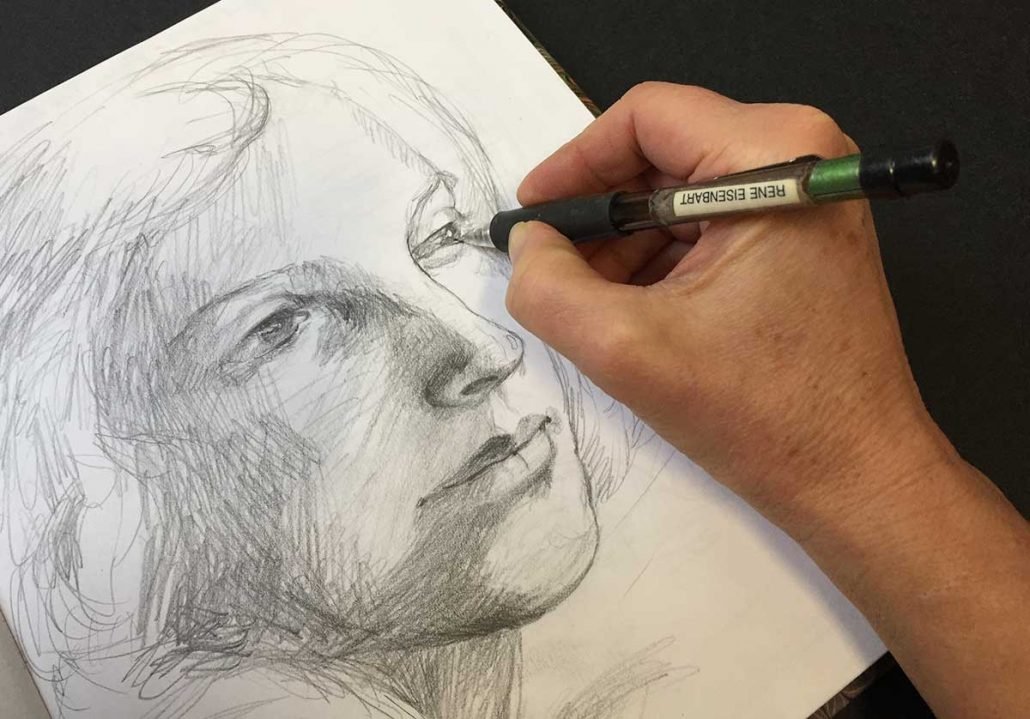 While it may come more easily for some than others, drawing is something to form a habit of. The benefit is in the doing! Drawing is a learned skill, and just like swimming or playing the violin, the more you do it the more comfortable you'll be.
Beginning artists either feel like they have a latent ability for art — or they don't. It's really fun to watch someone who has absolutely no idea they can draw, discover that they have an aptitude for it. That happened with my friend Mary McCarty, who is phenomenal! Here's one of her drawings with just minimal color. Others have no color. See more of her work HERE.
That is not to say that drawing will come easily for you — sometimes it does and sometimes it does not. But you can count on this: If you give yourself permission to work with it — to actually spend time doing it — you will improve. It's best starting out if you simply let go of the idea of being "good" or having "good" drawings and work on being expressive. Just draw for yourself. Sometimes working on accuracy can be useful, but the main thing is to find a way to enjoy the meditative process of drawing, so you will continue to want to do it.
In a Creative Catalyst film, PATTERN & FORM: Advanced Collage Techniques, Anne Bagby recommends drawing 15 minutes every day.
I had always thought of drawing as being a "drawn out", time consuming process! My goal had been either to make complete, intricate drawings as a way of better understanding my subject or to make simple outlines as painting guides or when working through design issues.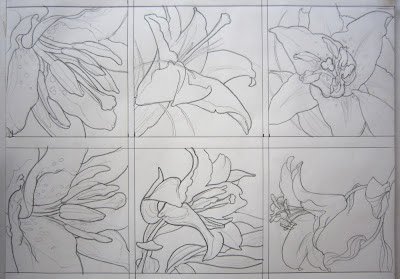 The idea of quick, expressive sketches appeals to me. Just like with any exercise, the discipline of regular, short intervals makes a huge difference in comfort level with drawing. Try it! Not having time is no excuse when it only takes 15 minutes of your day. To develop the habit, set a time that you can devote each day. And stick to it!
One other thing…
If drawing isn't the place where you naturally excel, don't worry! You will discover other areas where your talents will sing. It could be your sense of color or design, or even a pattern of discipline or tenacity. It could be something else. But give yourself lots of space to explore your own unique creative abilities.
…………..
https://rene-art.com/wp-content/uploads/2015/06/DRAWINGweb.jpg
838
1200
Rene Eisenbart
https://rene-art.com/wp-content/uploads/2017/07/RAE-logo4-1.png
Rene Eisenbart
2017-01-18 09:20:40
2017-01-18 09:28:43
DRAWING IS A PRACTICE