It was a drizzly Friday, when a few happy painters met
at garden designer Kip Nordstrom's to paint —
one that put the WATER in watercolor. It also added lovely droplets to the roses!
Fortunately the giant fir trees served as umbrellas!
When a few tiny droplets came through, they created interesting textural patterns.
I did a demo of a brunnera 'Jack Frost' that I'd sketched…
… also these lilies and alliums in a looser style.
What I love about journaling is it's just for fun. No need to try for perfection here.
Misty droplets on the edges make sure of that!
Kip made some yummy fresh scones that we had with tea and coffee
up in her above garage studio —
so well equipped that several of us decided that we could live there!
And then the mist lifted.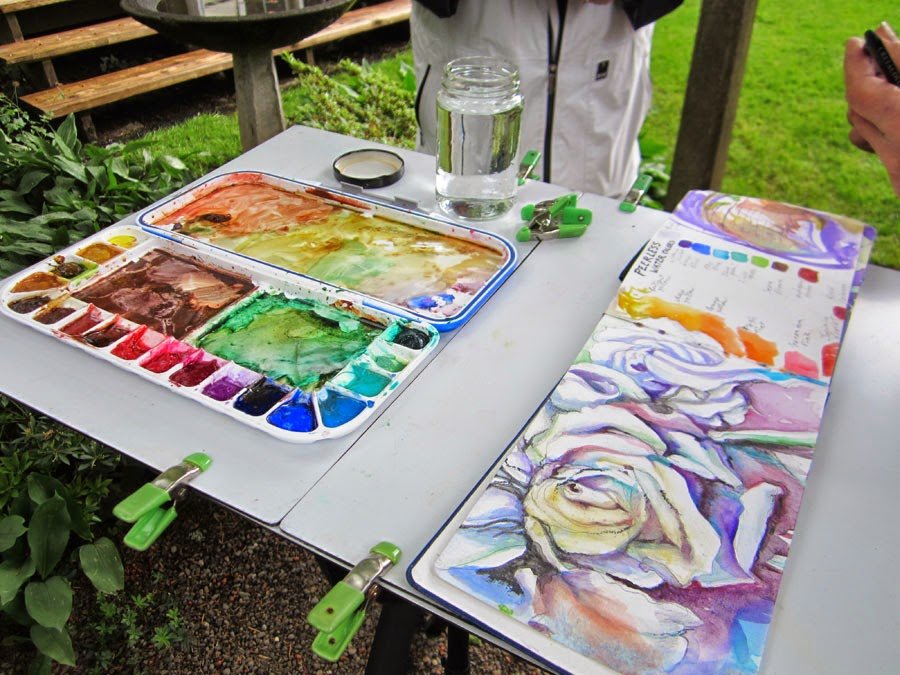 We scattered around and painted…
what a lovely setting to work in, with color bursts everywhere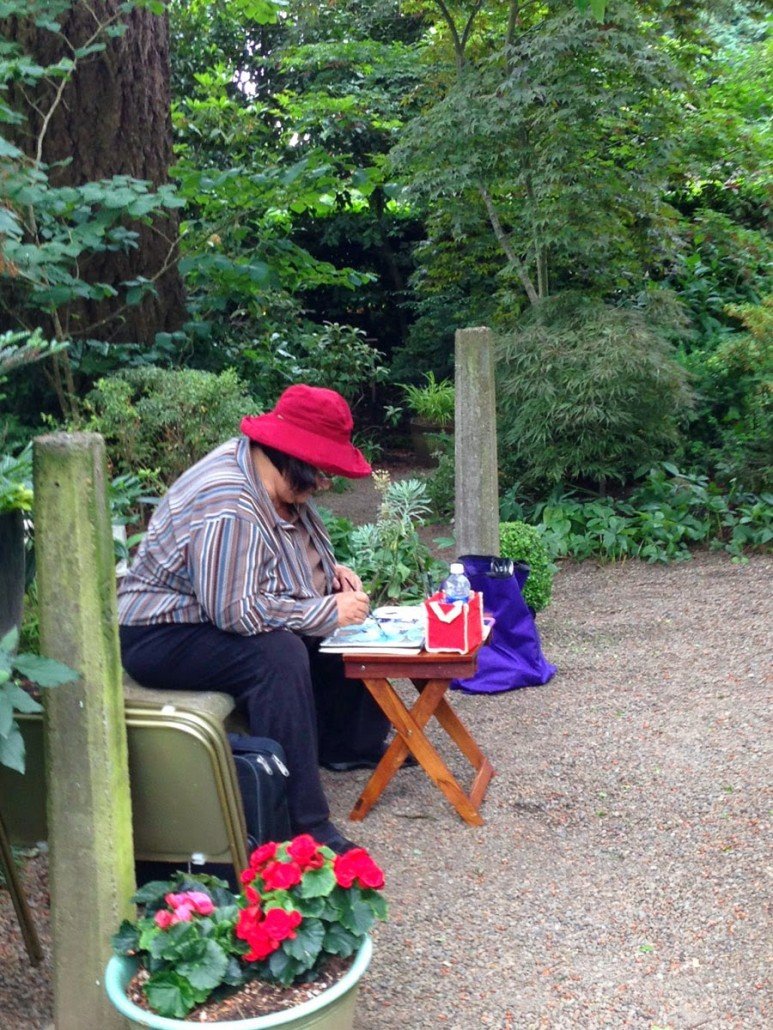 Kip, thanks for sharing your garden and your photos with us!
NEXT WEEK:
Painting at Bella Madrona!
https://rene-art.com/wp-content/uploads/2014/06/kipRose.jpg
1404
900
Rene Eisenbart
https://rene-art.com/wp-content/uploads/2017/07/RAE-logo4-1.png
Rene Eisenbart
2014-06-17 16:08:00
2016-03-17 20:18:29
KIP NORDSTROM's GARDEN